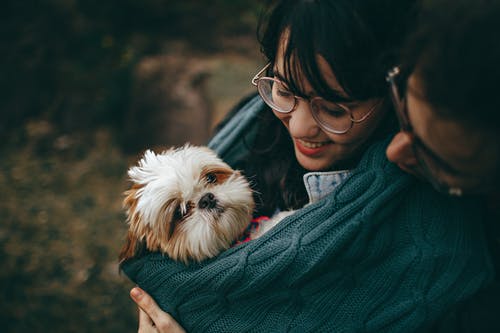 11, Feb 2022
Pet Owner Essentials: Estate Planning for Pets
According to a 2013 survey, the number of domestic dogs outnumbers children in the United States by a factor of four. Approximately half of Canadians have at least one pet, while 45% of people in the United Kingdom have a furry (or scaled or feathered) companion at home.
There are a lot of pet owners all over the world. Many of us consider our pets to be members of our families. But what if, as pet owners, we find ourselves in situations that we didn't expect or plan? This post will discuss the significance and necessity of including pets in your last will. Pets are involved in relocation, travel, and daily activities, so why not include them in our estate plans?
How to Care for a Pet While Making Estate Plans
There are several ways to include your pet's name in your estate planning, and which one you choose is entirely up to you. Whichever option you choose, make sure to discuss your preferences with your chosen caregiver and confirm that they are willing to care for your pet if you are unable to.
Although you cannot legally give money or property to your pets, you can provide for them in other ways. Alternatively, you can enroll your pet in a wellness plan. There are many services available that will provide you with affordable pet care. Visit this page for more information about wellness plans. 
Will
Including your pet, as well as their caretaker, in your will is the greatest option. To do so, select the pet's guardian and decide how much money you want to set aside for your companion's care and upkeep.
The Living Trust
Include your pet in your trust, which is the second safest option. In your trust, you can name a caretaker and a care plan.
You can specify how much you want to pay them for pet care, how you want them to care for your dog, and appoint a representative to make your demands known to the court if the caretaker you've chosen does not follow your instructions.
Why should I remember to include my pets in my will?
Incorporating your pet into your will ensures that they will be cared for if you pass away. Suppose the pets don't go to someone they know or trust (such as the owner's friends and family). In that case, it'll be difficult for your pet, who has recently lost you and has grown accustomed to a certain way of life because they will end up in a shelter if you don't have any plan for them. You should start searching for a clinic that you can trust, so that your new caregiver does not have to worry about finding one. There are many clinics available, but it's important to find reputable vets in Rainbow City AL to reduce your concerns.
Why is living in an animal shelter so difficult for your dog?
Shelters provide care for your pet while you look for a new home. Rehoming pets who are used to being the only pet or not being around children can be tough. Your cherished pet may end up in a shelter for a long time. The shelter becomes overcrowded, restricting space for neglected or abandoned pets.
Incorporating your pets into your plans ensures that they will be cared for in the event of an emergency. Making a decision on your guardian and communicating with them about your pet's needs and preferences will ensure your pet's safety. Mittens and Barkley will continue to receive their late-night meals. They can also be registered at a pet boarding facility. This is preferable to your pet adjusting to its new life than in a shelter with too many other animals. You can check websites like centralvalleyanimalhospital.com for more information regarding this.
Conclusion
We should care for our pets as if they were family members. If something happens to you, planning for your pet's life span is a great way to ensure they get the love, attention, and devotion they need. Our pets are a part of almost every aspect of our lives, so it is only natural that we plan for their future while we plan for our own.